This article tells you how to set up your forecast figures found in the dashboard.
Forecasts
Forecast your daily, weekly and yearly sales figures using Bizimply's Forecast App.
​
​
The Shift Log
Enter your daily sales figures using the Shift Log. Enter the totals taken for each till across every shift, every day.
​

​
The Dashboard
These figures will appear on your dashboard for you to compare against your forecast figures for the previous week and the previous year.
To make the most out of Shift Log, you should also enter the number of customers and number of receipts/checks taken after every shift. This will show you the average spend on your dashboard.
​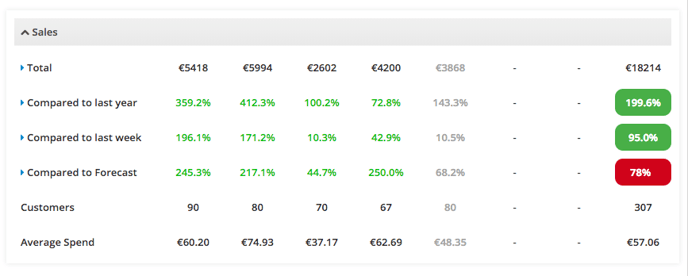 ​