Using the Sage Payroll report in Bizimply
You can use the Sage Payroll App in Bizimply to download a formatted file that you can then use to upload directly into your Sage Payroll.
Setup
Log in to your Bizimply account (Admin access required)
Click on your name/email in the top corner.
Choose Settings from the drop down menu.
Find the Payroll that is listed and click on "Payroll Exports"
Find Sage Professional and click "Activate"
Once installed click on the options icon.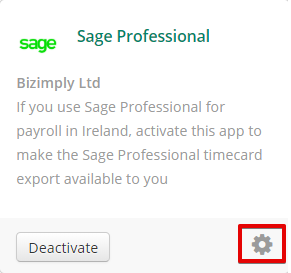 Here you will be able to
Use the multi entry option to export your paid times by location. Go to you location settings and make sure you have entered your location code here.

Match up the payment ID's in Micropay to the export column in Bizimply.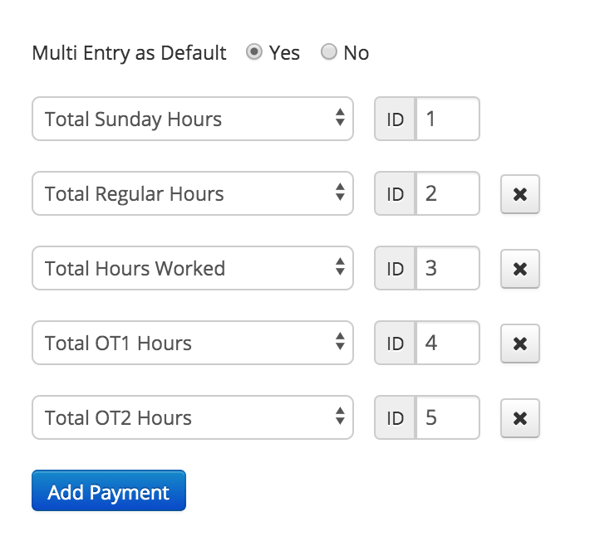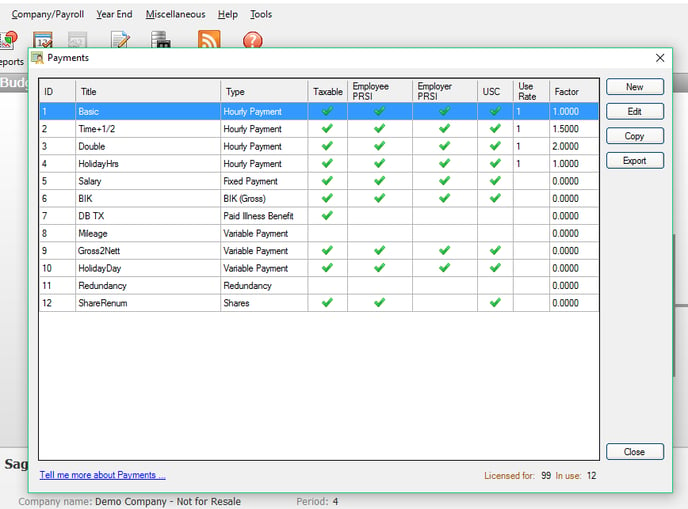 Top Tip:
Once you have the export customized to match your Micopay payments you may wish to check that your employee numbers in Bizimply are identical to the works numbers in Micropay for each employee. These must match exactly as they will be used to identify the employees in the import.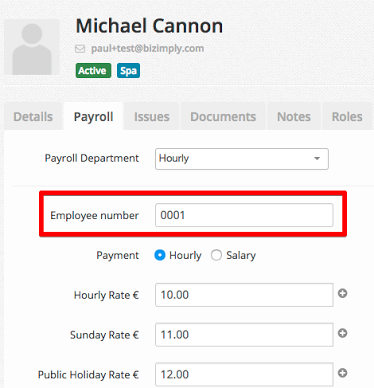 Downloading from Bizimply and importing into Micropay
You can now see an option to select Sage Micropay when downloading the Employee Timecards Export.
When you choose this option you will also notice there is a section to input the period number. Input the current payroll period that can be found in Micropay.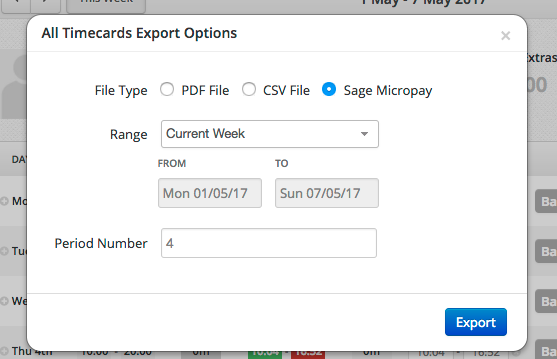 Ensure the date range is correct and select "Export" to download the file.
Finally, import the downloaded file directly into Micropay by clicking "Enter Time and Pay", choosing "Import", selecting the file location and pressing "Continue..."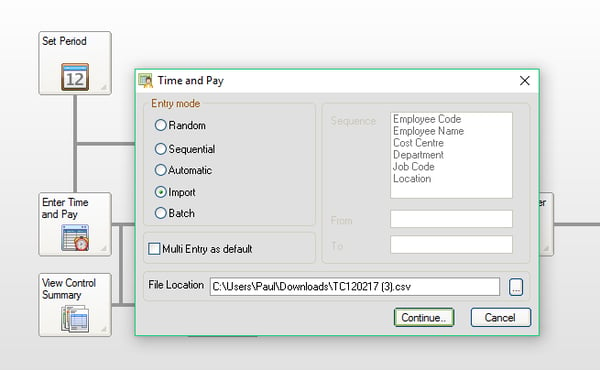 Then you can view the details of the import and choose "Save Time and Pay"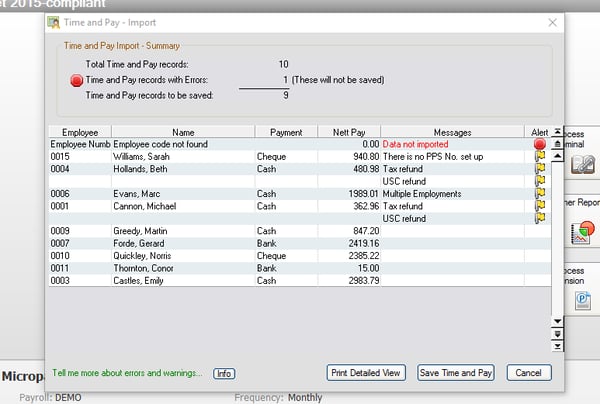 You will get a confirmation message with the number of records updated.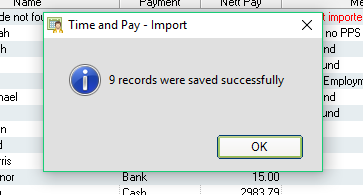 Note: if you choose to open this file in Excel prior to the import you may lose leading zeros in columns which could cause the import to fail.
We would always recommend double-checking the imported hours after the import using the edit Time and Pay >> Batch option to have a quick look through and ensure these are correct with the hours in Bizimply.

If you are having any difficulties with the setup or the import please let us know and we will be sure to help you as best we can.