Why are reports sent by email?
You might have noticed the below warnings when exporting reports!




If your date range and amount of employees is lower than the set parameters "2 months" and "50 employees" the report will download directly. However if you exceed the parameters the report will be sent to the email address that was used to log into Bizimply.com.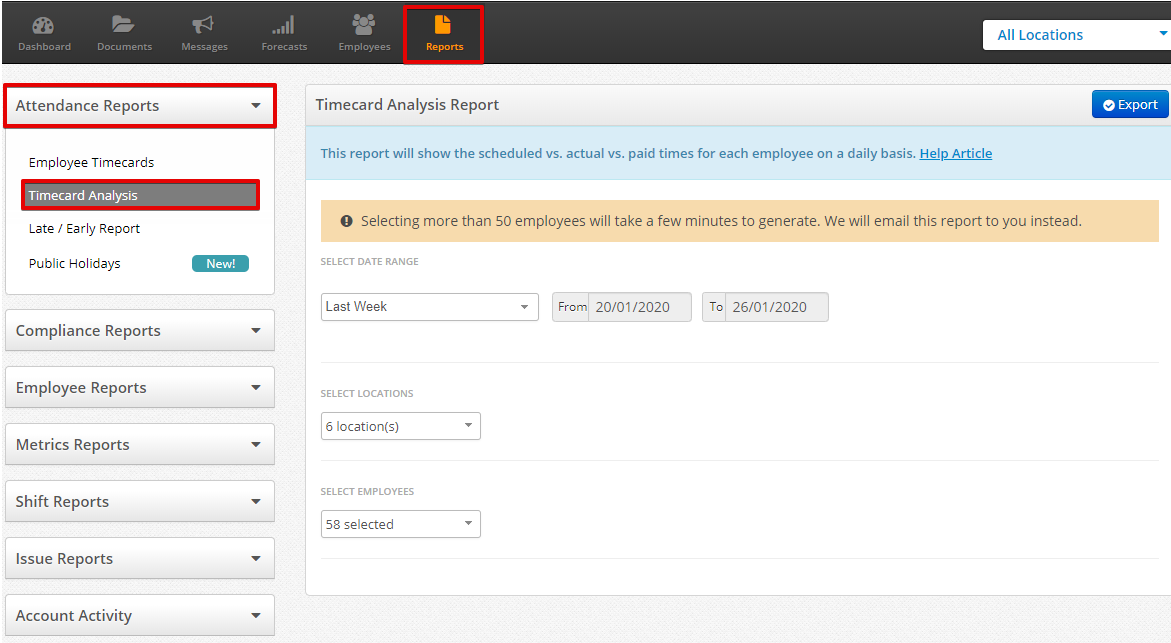 Why are reports sent by email?
To comply with GDPR requirement.
To speed up the server for our customers.

To prevent larger reports from crashing during downloading.