A short walkthrough of what information is contained on Bizimply's dashboard
The dashboard is the first thing you see when you log into Bizimply's Web App, and provides a headline-level overview of how your business is performing in the week so far. In this article, we will briefly look at what information you can find in each widget:
​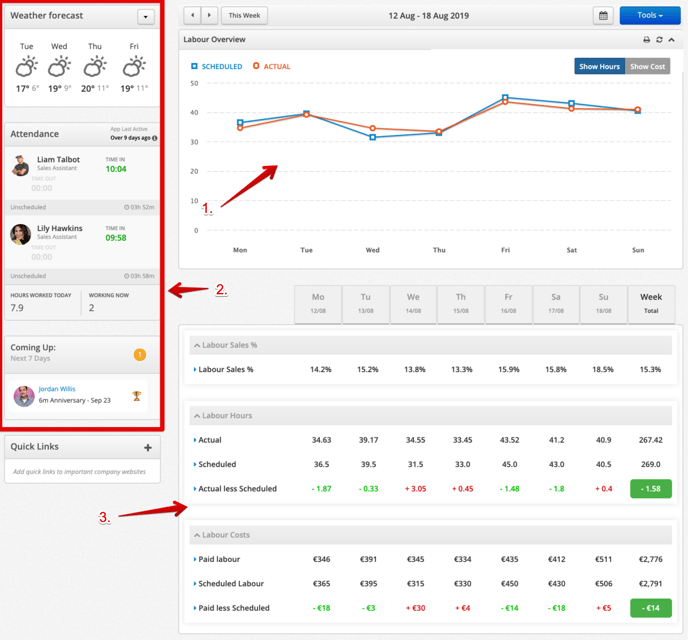 ​
The first thing you may notice is the graph comparing scheduled hours (blue) worked versus actual hours (orange). This data is based on the schedule for the week that you have assigned to your staff (scheduled), and actual clock-in/out times of your employees indicating the total number of hours worked (actual).
To the left, you can see the daily weather forecast, attendance widget and notifications widget. In attendance you can see who has clocked in and out for the day, giving you a quick indication of who is late or absent, etc.In the notifications widget, or 'Coming Up', Bizimply will notify you of upcoming employee work anniversaries, birthdays or visa expirations based on your employee's information.
Below the graph, you can review your business' performance in-depth with a day-by-day breakdown of costs in terms of time and money. Using scheduled hours as a benchmark, you can also see how much you have saved or gone over for the week concerning actual hours worked and wages. The total amount is also displayed to the right of the widget.