Use Bizimply to view what time off is available to you, request time off and get notified by email when it's complete.
To View your time off balance:
1. Log in to Bizimply on the web
2. Go to the time off tab
You will see
Holiday hours taken
Holiday hours available to take
Other time off taken
Sick time off taken
Any records created by your manager or adjustments to your balance will appear under the records tab.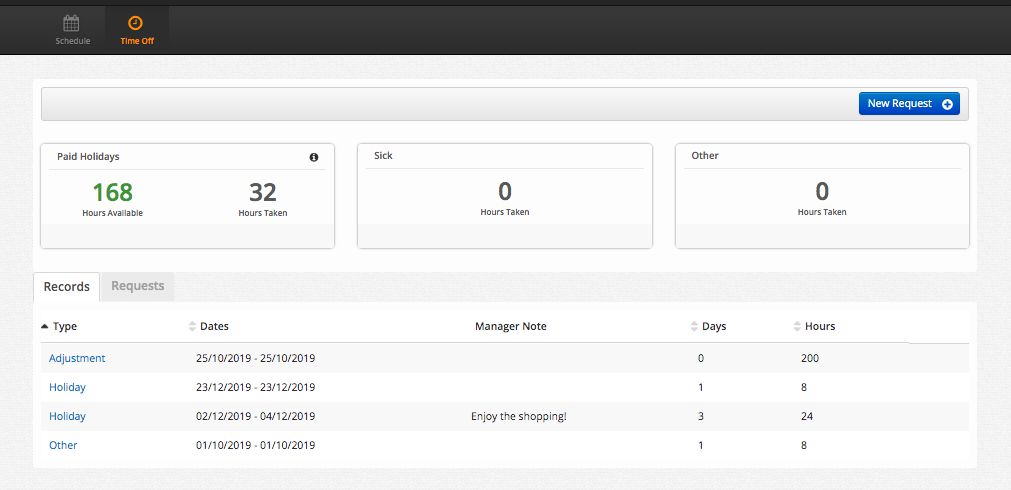 To request time off:
Select the button "New Request" in the top right hand corner of the title bar.
To fill out the form:
1. Choose the type of time off you want to take
2. Choose whether it is a half day or full days
3. Select the start and end dates
4. Add a note to explain to your manager why you want time off (optional)
5. Press "Submit"
Your request is now sent to your manager for approval.
You will receive an email from Bizimply telling you whether your request has been accepted or declined. You can find a record of this request under the "requests" tab in your employee profile and you will notice that your time off balance is updated.