How to track emails within Bizimply?
"Employee Email Archive" report is accessible only to administrators, giving a full overview of sent emails.
Keep track of the following emails sent by users within your Bizimply account:
schedule emails;
employee welcome emails;
employee role changes;
employee timestation pin emails;
time off request approvals;
bulk emails.
Go to the Bizimply Reports tab, open Account Activity and find the "Employee Email Archive" report. Fill out the date range, pick location(s), pick employee(s) and proceed to export the report.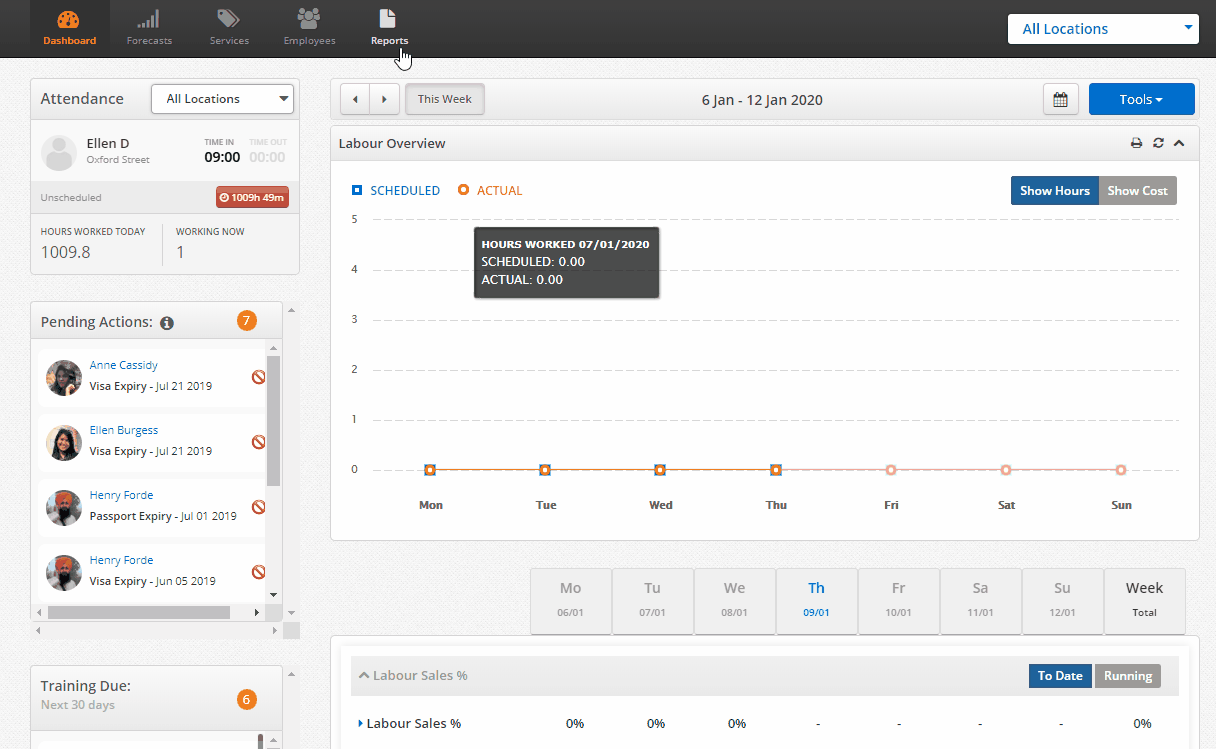 Breakdown of the "Employee Email Archive" report:
Name
To
Reply to
Date
Time
Subject Line
Body Text
Links (app download links and any links that could be added in the bulk emails)
Attachments (name of attachments separated by a comma - no link to document)