Learn how to create onboarding checklists in Bizimply
Onboarding checklists are custom to-do lists that can be set up to aid the process of hiring new employees and inputting their details into Bizimply.
Log into Bizimply as admin
Click on your name/email on the right hand corner
Select "Settings" from the drop-down-menu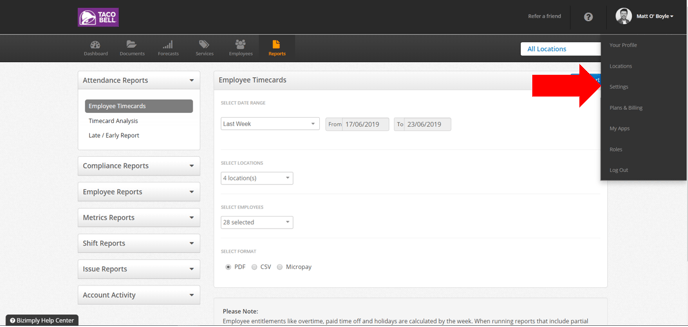 Click the "Employees" tab on the left-hand-side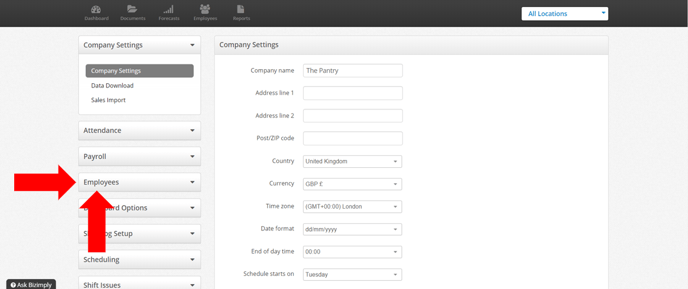 Choose "Onboarding Checklists" from the drop-down menu
Click on the "+ New Checklist" button in the right-hand-corner to create a custom onboarding checklist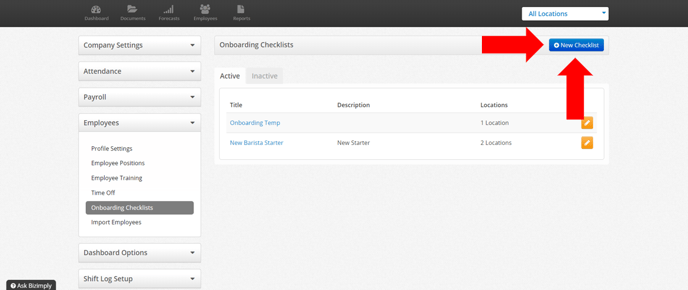 Next you will have to fill in the Name, Description, Locations and Email recipients associated with this checklist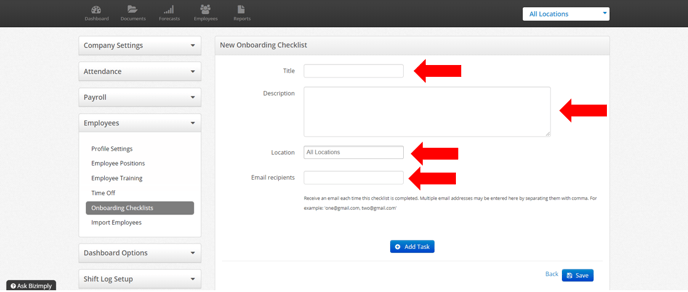 Click on the "+ Add Task" button in order to create the steps on the checklist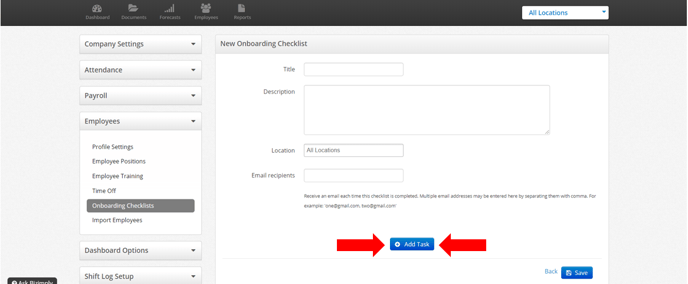 A text box will appear in which you should fill in the steps. You can mark these steps as Required or not. Note; If it is required you cannot complete the checklist until it has been marked done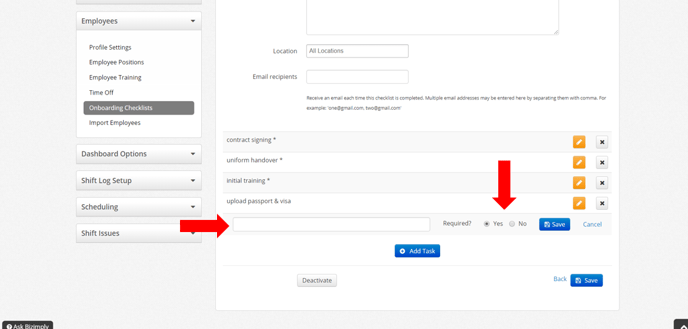 Once happy with the checklist select the save button at the bottom of the tab.
This checklist has now been assigned to ALL staff members in selected locations.