Learn more about how to complete a checklist on an employee's profile
Once an admin has created checklists for use in every location, the next step would be to complete it. To do this:
Go to an employee's profile
Select "Onboarding" from the tab bar option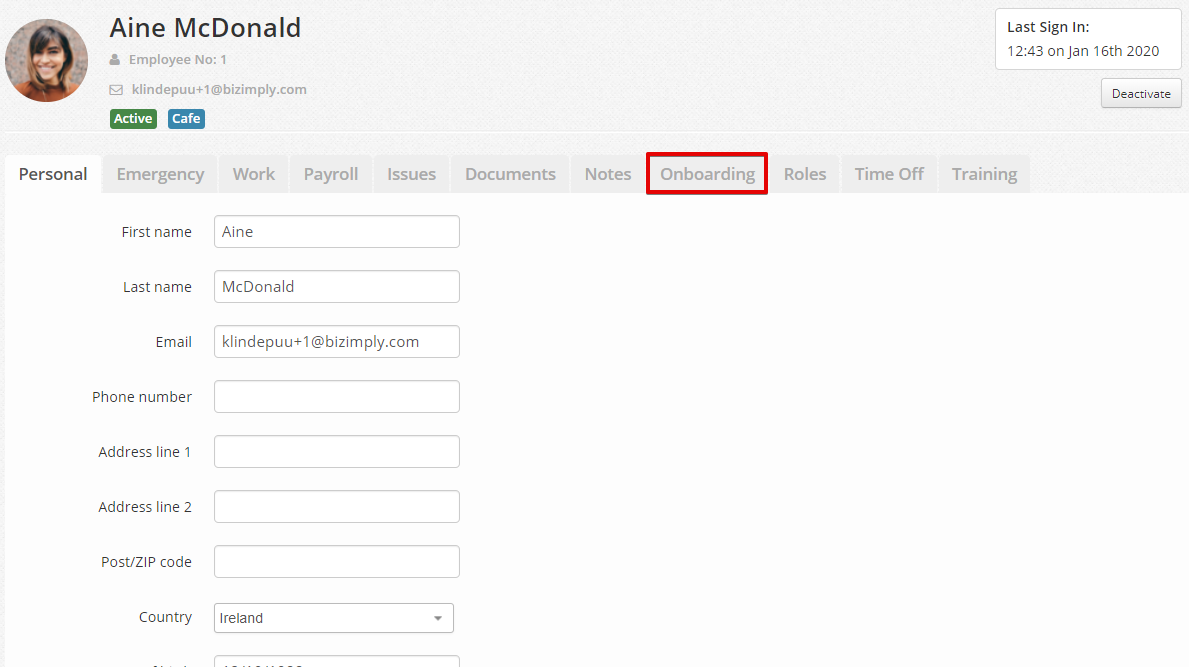 If the checklist is not relevant to this employee simply mark it as "not required"
To begin filling it out, choose the button marked "Start"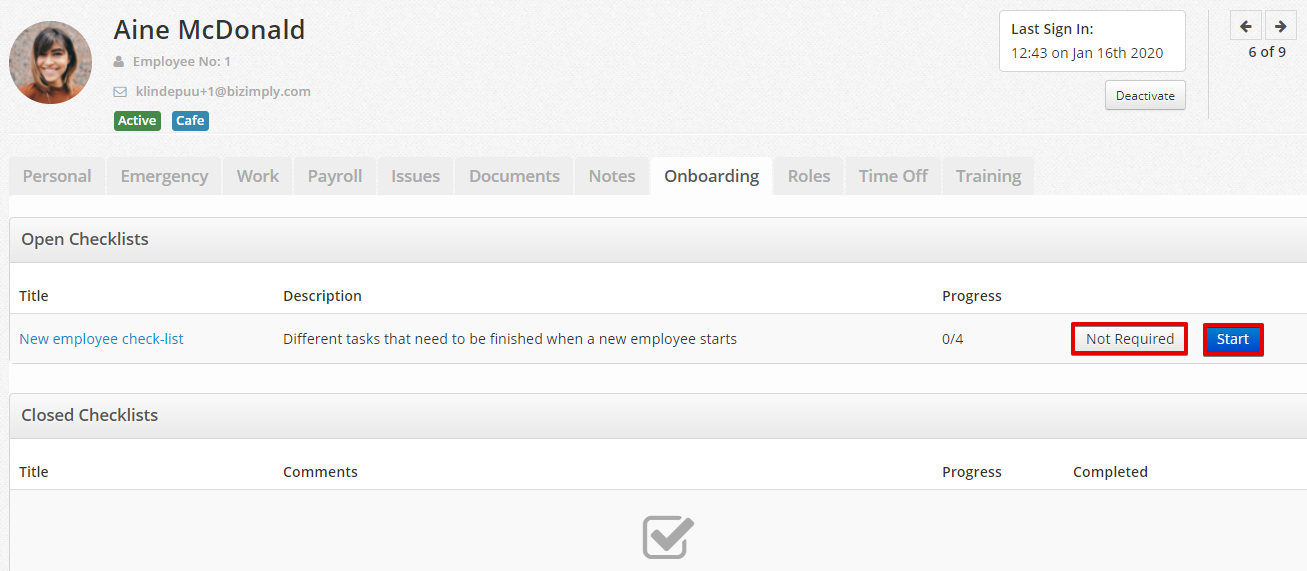 The different steps of the checklist will appear as shown, you can mark them off once they are completed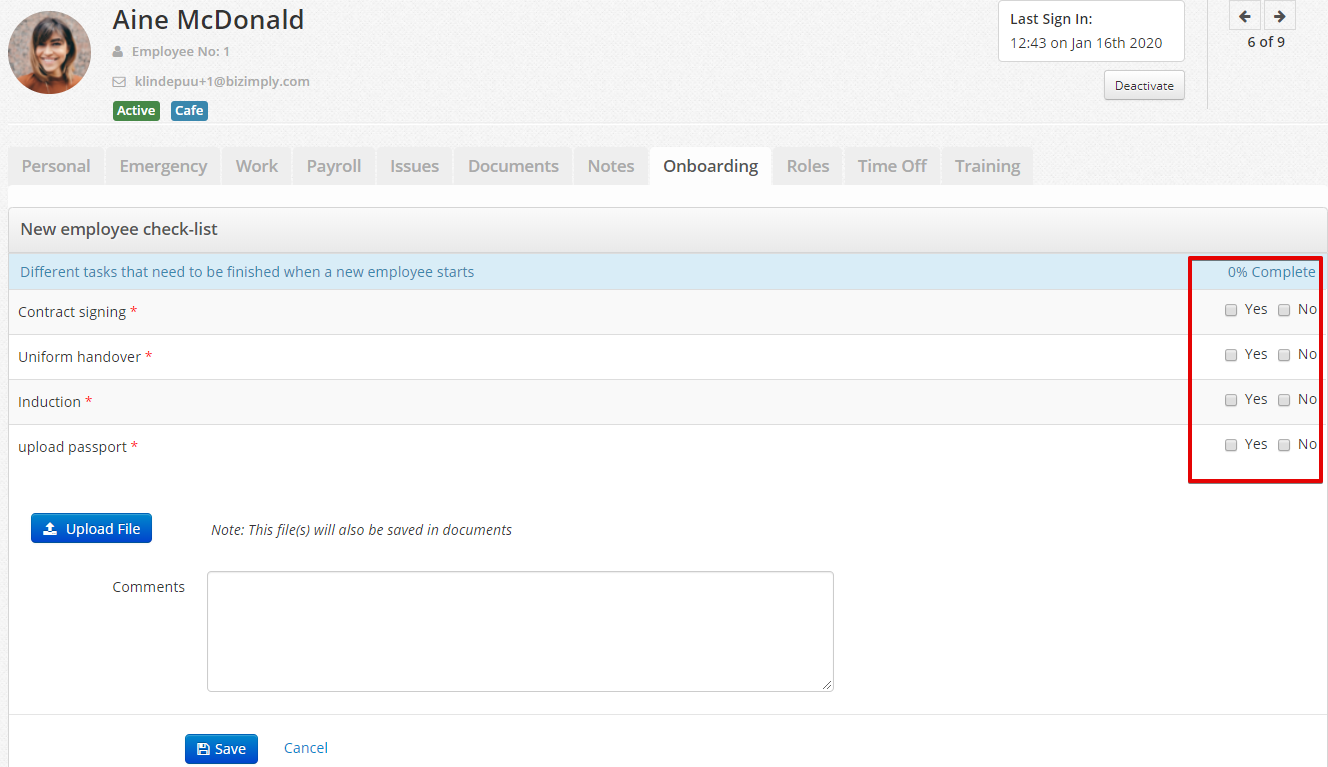 Hit "upload file" to upload any documents needed.
Documents uploaded in using Onboarding checklists will be added to the Documents section of the Employee's profile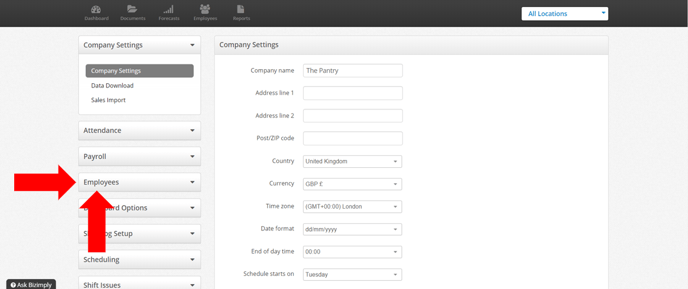 Saving the checklist allows you to come back and continue or make changes
Saving and closing a checklist:
This action will move the checklist to the "closed checklists" list view.
Once you do this, the HR Manager named when the checklist was created in settings, will receive an email confirming that every action has been completed and the documents will be attached to the email.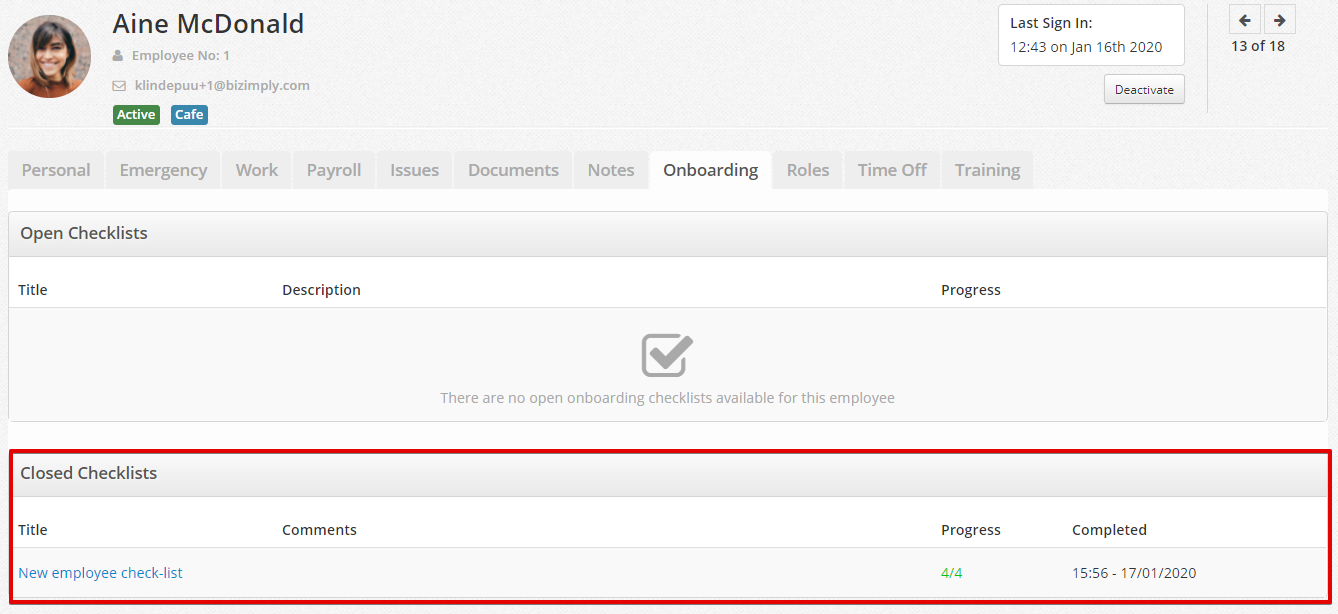 Editing Closed Checklists:
To make a change, you must hit "Delete and Re-open". This will clear all information in the checklist allowing you to begin again. If the admin has since updated this checklist, you will see the most up to date version to fill out.