Edit and customise the shifts listed in the popular shifts to the left of the schedule. These can be set as a standard across all locations by admins or set per location and edited by managers
To create popular shifts, follow these steps:
In the Schedule section of Bizimply, click on the edit icon in the top corner of the popular shifts section.

This will bring you to a page that lists the popular shifts.
Choose whether to colour code your shifts by position or by popular-shift
Add a shift - using the blue 'Add Shift' button at the bottom of the list
Edit a shift - using the orange edit pencil icon to the right of that shift
Delete a shift - using the 'X' button to the right of that shift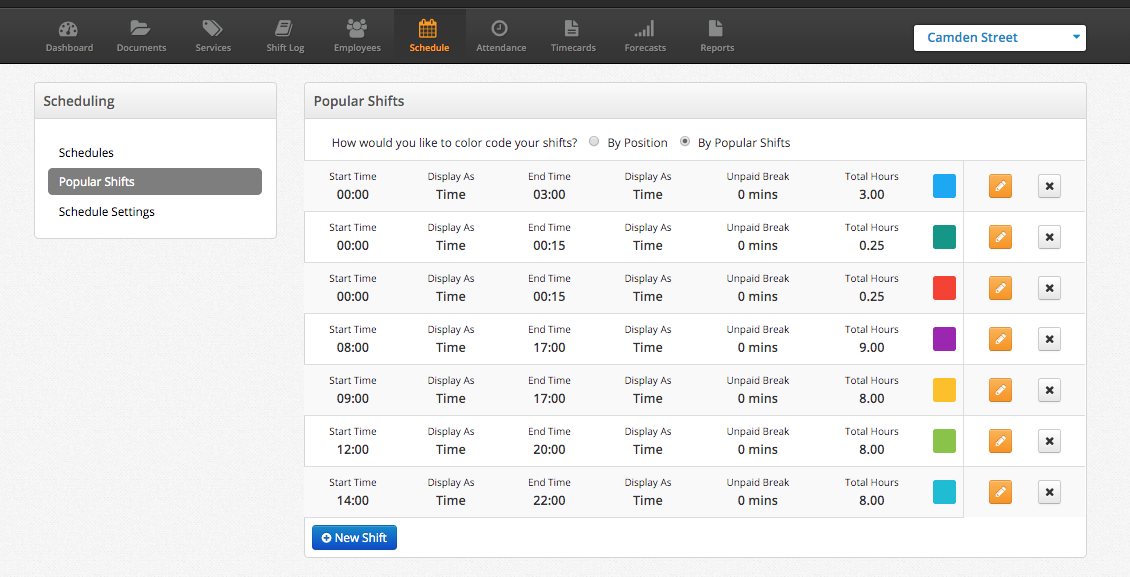 When adding a new shift, you can enter the start time, end time and break time into the appropriate fields and click 'Save'. This will then add your new shift to the popular shifts list/side-bar.