Add an additional tab to your employees profiles to store bank details
Administrator access will allow you to go to the App center and turn on the Bank Details App. Click install on the Bank details app as shown below.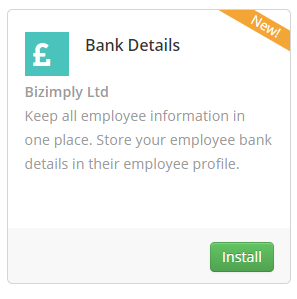 Once you have installed the app click on the settings as below to manage what is shown within the bank details tab.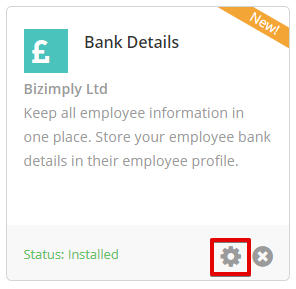 The settings icon will bring you to the Main settings within Bizimply (accessible only for Administrators) where you can add different lines within the tab.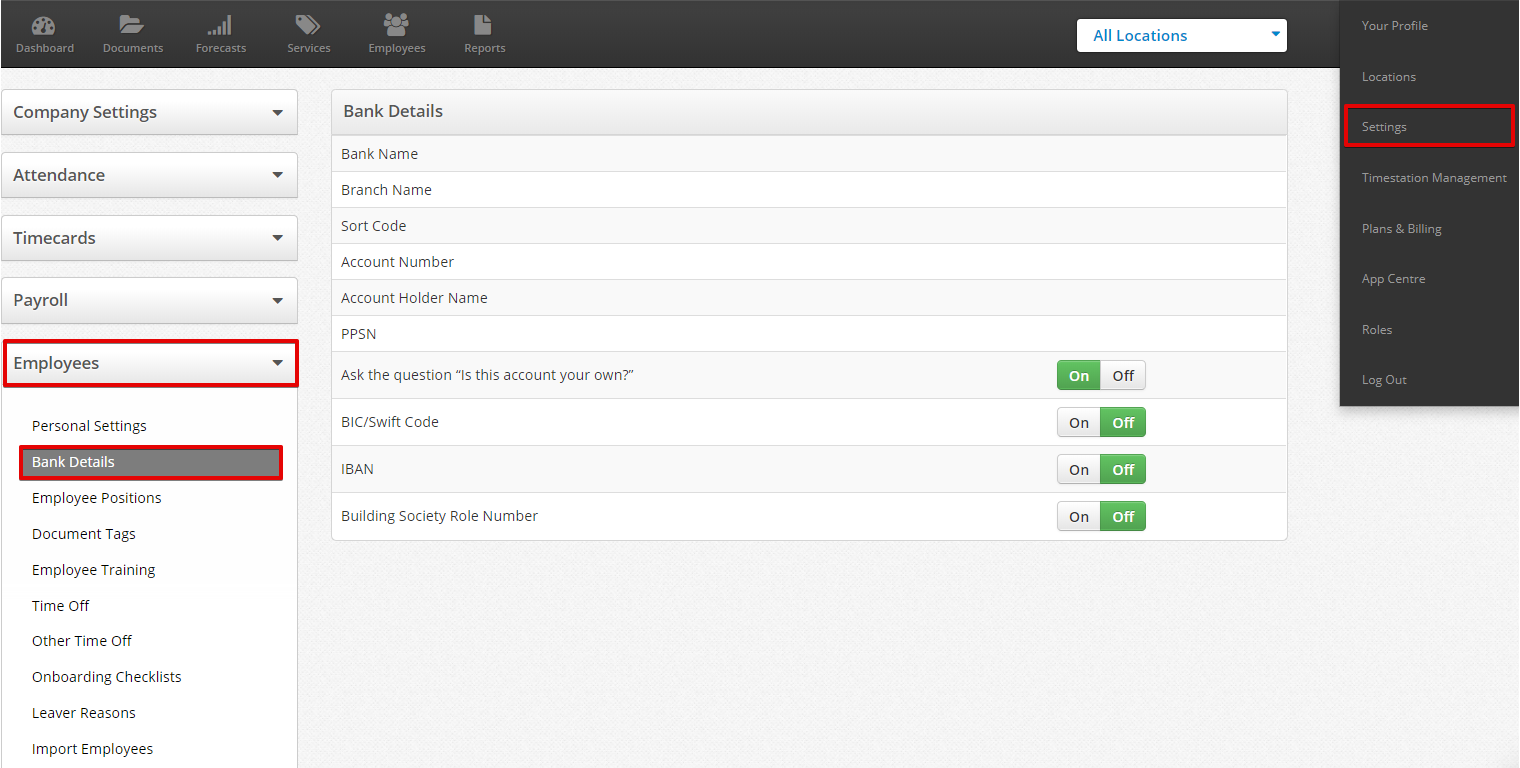 Example below with settings turned on for the Bank Details tab.