Using the ADP friendly formatting for exporting timecards
You can use the ADP payroll App in Bizimply to download your employee timecards in an ADP friendly formatted file that you can then use to upload directly into ADP IHCM2 payroll.
Setup
Log in to your Bizimply account (Admin access required)
Click on your name/email in the top corner.
Choose Settings from the drop down menu.
Find the Payroll tab that is listed and click on "Payroll Exports"
Find ADP IHCM2 and click "Activate"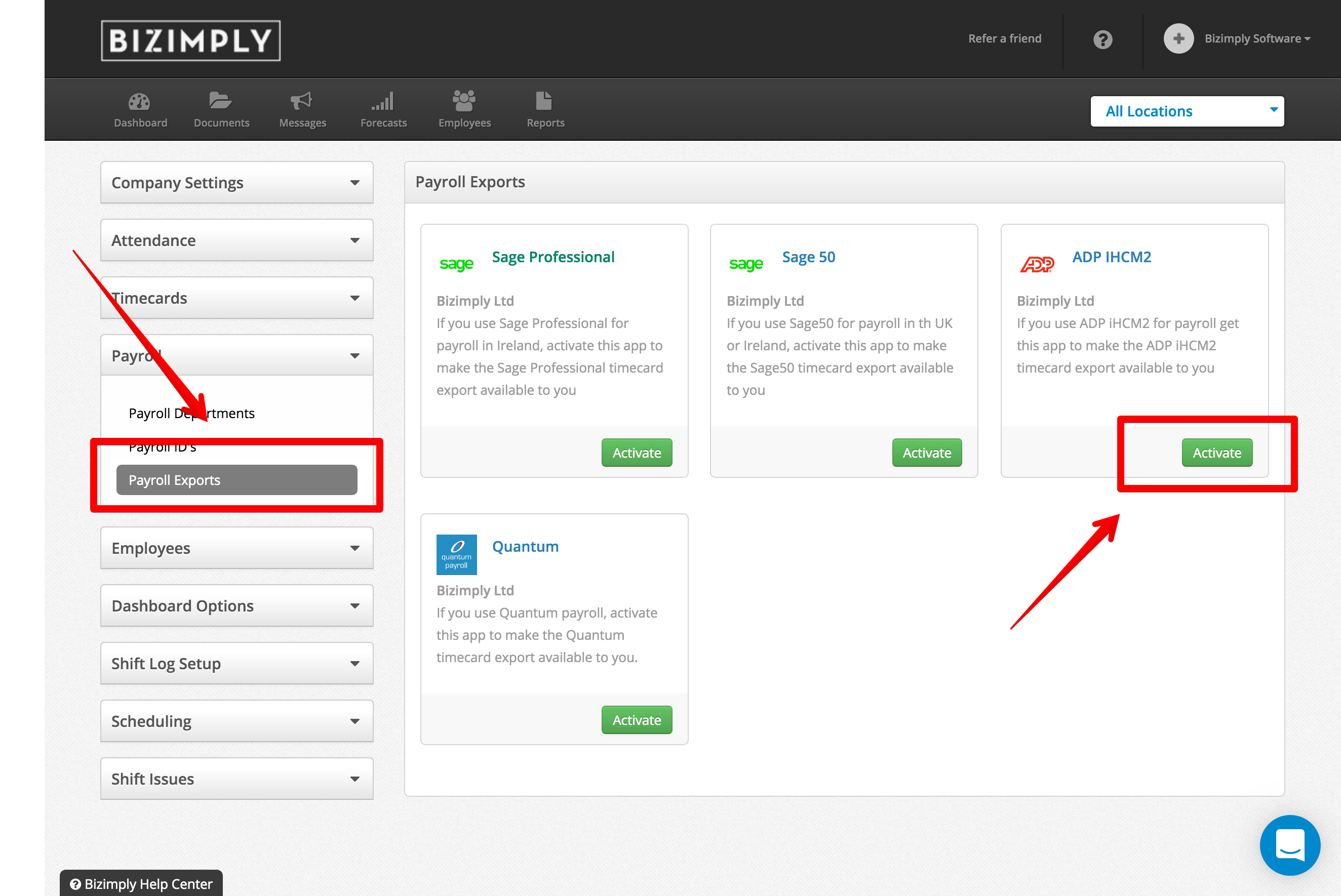 Once installed click into Payroll ID's (see below photo)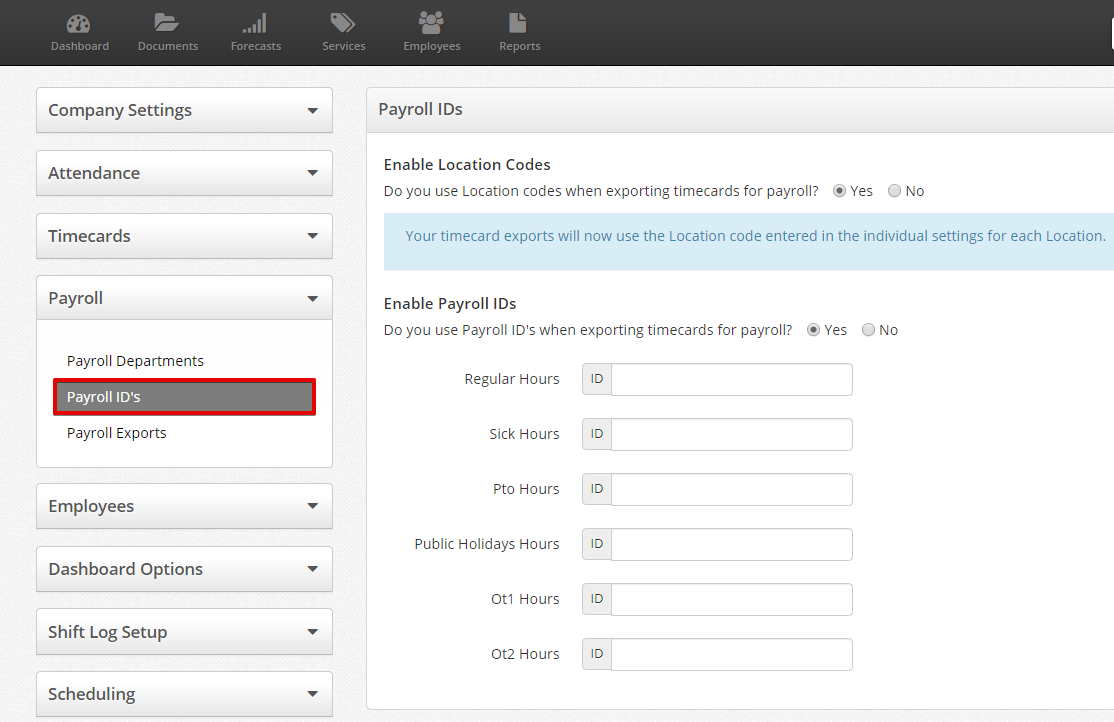 Modify the settings in Payroll ID's to match ADP payroll system.

If ADP payroll system requires the usage of Location codes, go to you location settings and make sure you have entered your location code here.

Match up the payment ID's in ADP to the export column in Bizimply.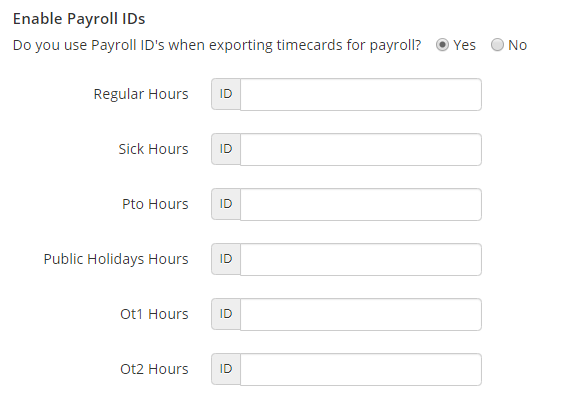 Exporting timecards from Bizimply using the ADP formatting
Go into Reports -> Attendance Reports -> Employee timecards